Latest ONL Events…
The annual Olney Newton Quiz! Join us for a delicious supper and a fun evening.

Past Events
Tuesday 23rd May -the AGM
Speaker – Tom Jones : AG250 – Newton in Sierra Leone
Full report in the August newsletter ONL Newsletter – August 2023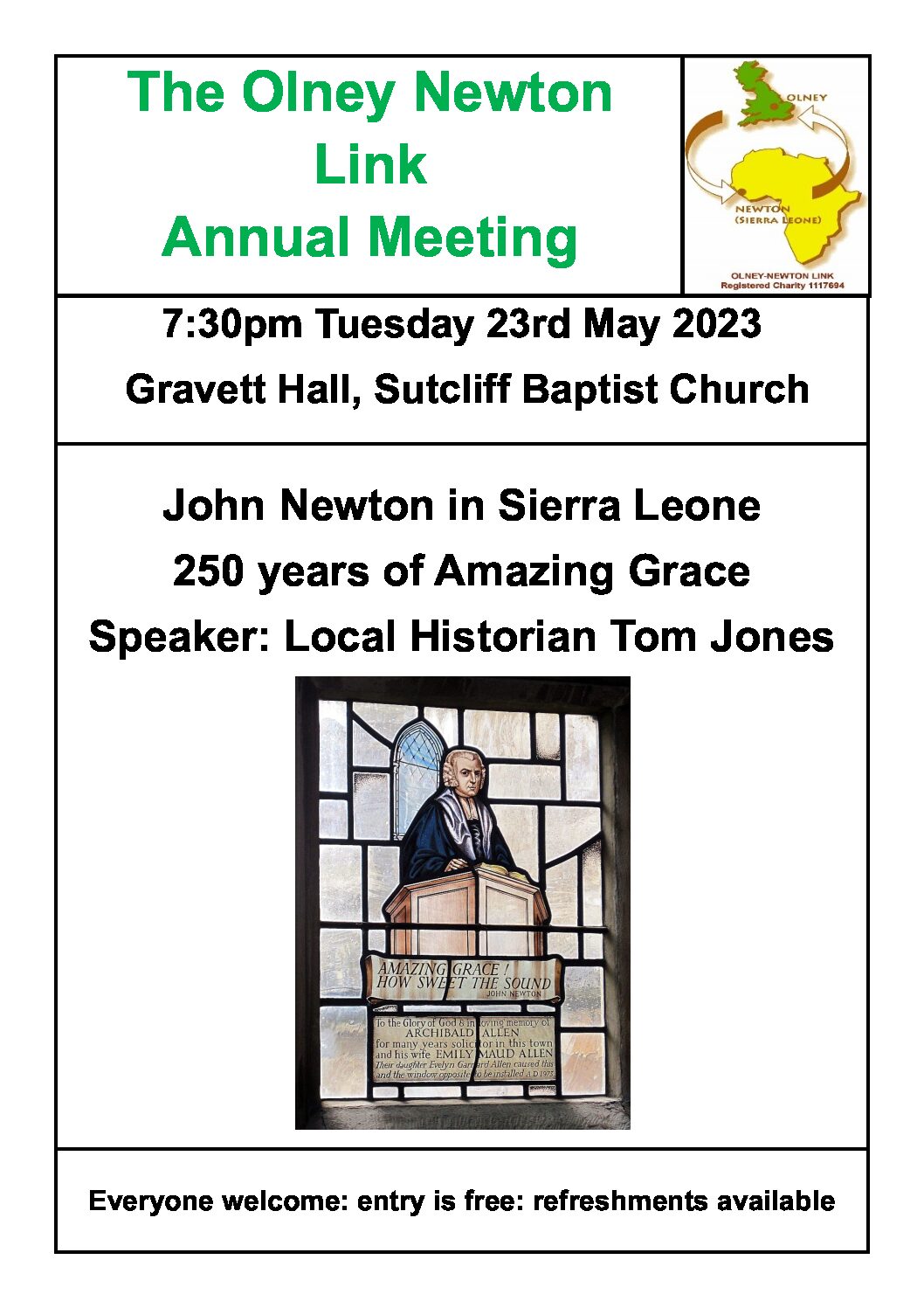 Saturday 29th April –  Concert by Bozeat Windmill Singers
This concert was a great success – thanks to the Bozeat Singers for supporting us and to all of you who came.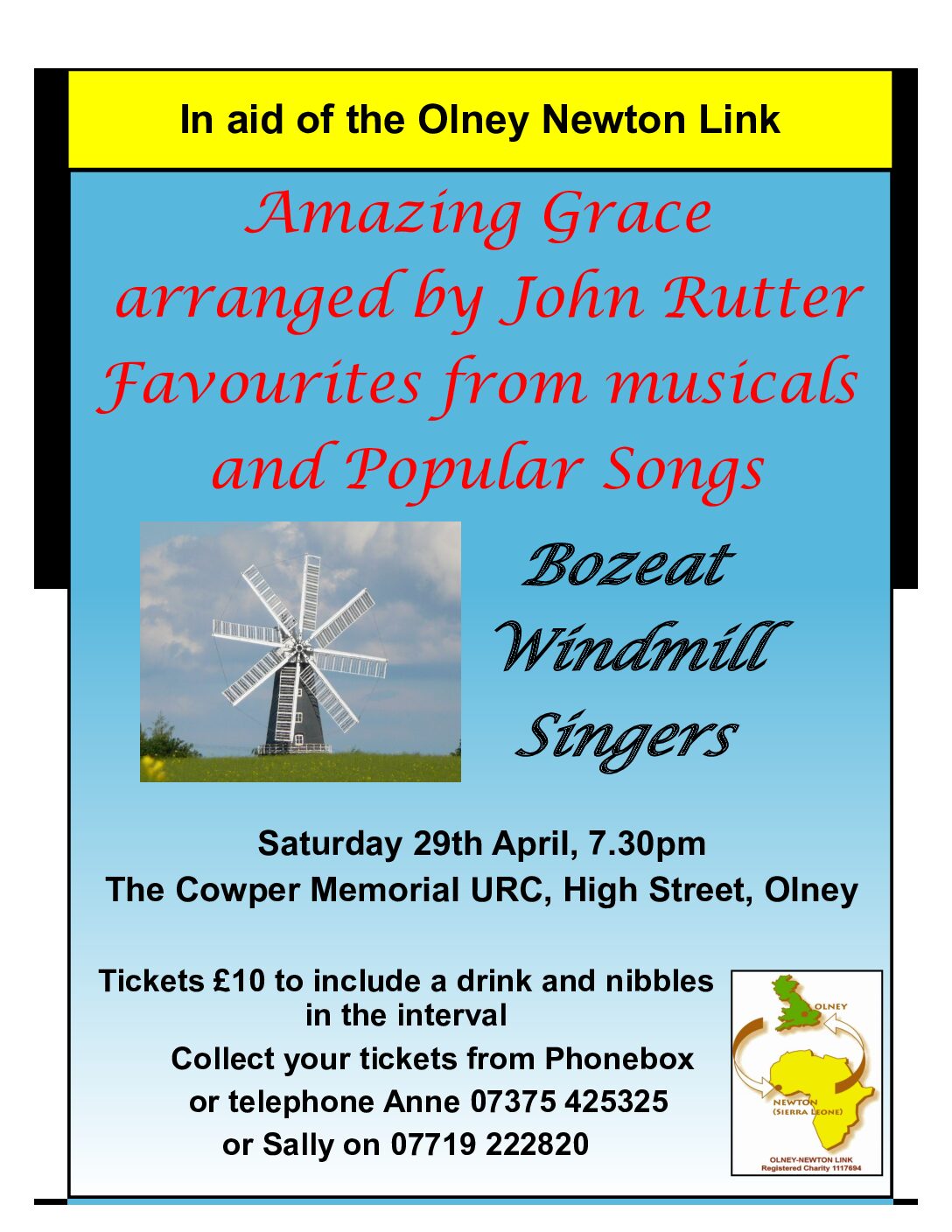 Soup Lunch
Friday March 17th saw members of the Events Committee and friends of the ONL gathered together for the soup lunch. It was busy for the cooks and waitresses!
A special thank you to those who made soup and cakes, or contributed in other ways.  A big thank you to Anne and Rob who as well as helping allowed us to use their house. On an initial count we made £450.00, including the raffle!  This is a great result. I think everyone had a good time and enjoyed being able to socialise!
Our 'customers' seemed to appreciate our efforts…
'A note to thank you for a delicious lunch shared together with old friends and new friends. You all worked very hard and I hope the collection boxes were overflowing!' 
'Congratulations and thanks for a very enjoyable lunchtime. The company at table and chat in the lounge was a joy.'
 Why not join us next year?
Carol singing
21 of us braved the cold and rain for a couple of hours on 19th December 2022 to sing carols on the streets of the west side of town (as Olney Brass were playing on the east side that night!).  We raised £157.46, thanks to the generosity of residents who warmly welcomed the singers and particularly the group of 7 children who were brave enough to knock on doors and smiled so nicely!
Sadly our saxophone couldn't come due to illness but we all sang loudly to make ourselves heard! Luckily the Carol sheets were laminated so the wet weather didn't affect us too much.
Thank you if you donated!
Sally Jones
Christmas Tree Display
We were pleased to put up a tree in St Peter and St Paul's Church to join in with the Dickens day celebrations. Our theme, of course, was Sierra Leone with authentic decorations from Africa and suitably coloured paper chains.