Thousands Displaced by Floods in Freetown
The rainy season in Sierra Leone is something that most Brits have never experienced – it is torrential. Sadly, this year has been worse than ever and has caused terrible flooding in Freetown and twelve deaths (reported 18.09.15). A local resident has told us that 'brown water GUSHING out of the windows at the weir'… 2 girls were killed just up from our old house'.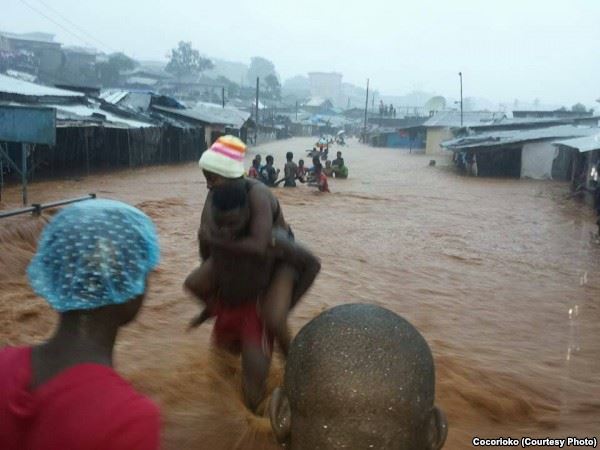 Following such horrific times with Ebola, the last thing Sierra Leone needs is more hard times. The local paper is reporting that many people have been left homeless and injured with more monsoon rains expected to fall.
Click here or the image above to read latest newspaper articles.